Hotel Information & Accommodations
Check-In: 4pm & Check-Out: 11am
The Peacock Inn (Hotel) was awarded Four Diamonds by AAA in 2017.
Top 5.9% of 28,000 Hotels
AAA Inspector Notes
"Charming Princeton has its fair share of gracious accommodations, but this small inn tops the ranks, intelligently blending the authentically historical with fine, contemporary luxury. Renovated to a high standard in 2010, the boutique aspects of the property allow for a highly personalized experience. For travelers in town for business or pleasure, it is hard to beat having fine dining on site, as well as a comfortable, upscale bar that also serves full and quite dazzling dinners. Steps from the main thoroughfare of Nassau Street, the property originally was an early 20th-century rooming house, which placed no religious restrictions on guests, as other Princeton hotels did at the time. Albert Einstein was a guest, first arriving in Princeton after fleeing the Nazis. The hotel discreetly plays host to many of today's tech, show business and business luminaries. Rooms vary in size, but all have upscale décor and custom or antique furnishings. This lovely corner of New Jersey is as close to Manhattan in mood as it gets.
Smoke free premises. 16 units. 3 stories (no elevator), interior corridors."
Cancellation Policy
Should you need to change or cancel the reservation, you must do so by 4pm local hotel time, 48 hours prior to the check-in date. If the reservation is cancelled within the 48 hour time frame, the card on file will be charged 100% of the room rate plus all applicable taxes.
Complimentary Continental Breakfast
Enjoy our complimentary Continental Breakfast every morning from 7am-10am. We provide coffee, tea, juices, fresh baked muffins, pastries, bagels, hard boiled eggs, waffles, cereal and much more, all of which is complimentary to our guests to start their day! The New York Times & The Wall Street Journal are available at breakfast.
Hotel Contact Information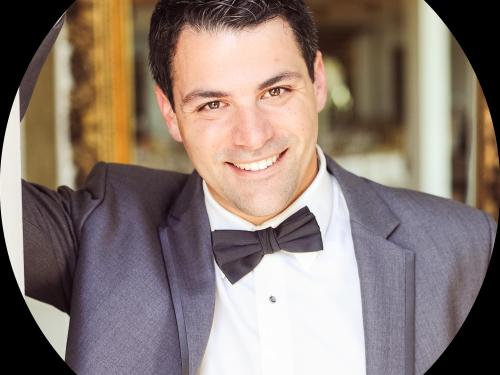 Barry Sussman – Proprietor
Scott Sussman – Hotel & Marketing Director

Meet Scott Sussman, Hotel & Marketing Director! Scott has a passion for customer service and creating the perfect guest experience. He has been at The Peacock Inn since January 2013, and loves working in the hospitality industry, especially at a luxury, boutique property. Scott's passion for excellent customer service began as a guest services representative in college. During his free time, Scott loves to travel and learn what other hotels are doing to create memorable experiences for their guests. Only having 16 rooms at The Peacock Inn, allows Scott the opportunity to get to know each and every guest, which is what he loves most about working at The Peacock Inn.
Forget Something?
Additional complimentary toiletries are available upon request, and include: razors, shaving cream, toothbrushes, toothpaste, shower caps, sewing kits, soap and lotion.
Internet Access
Complimentary Wi-Fi is available and provided throughout the property!
Dry Cleaning
For same day service, drop off your dry cleaning at the Front Desk by 8am. The Peacock Inn is not responsible for this additional cost and payment.
Wake-Up Calls
You can request and schedule a wake-up call by calling the Front Desk.
Housekeeping
If needed, extra pillows, blankets and bedding are available by calling the Front Desk!
Luggage Assistance/Storage
Luggage assistance is available for all guests. There is limited space available for luggage storage. The Peacock Inn is not liable for the luggage or its contents.
Raining Outside?
Should you require an umbrella during your stay, one may be found in your room. Kindly leave it in the room prior to checking out. A $25 charge will be added to your bill should the umbrella not be returned.
No Smoking Please!
The Peacock Inn is a non-smoking facility. Please be considerate to all of our guests and do not smoke inside the building. If you are found smoking or have smoked inside The Peacock Inn, a fee of $250.00 will be charged to your account.